Here's what some of our satisfied clients have to say: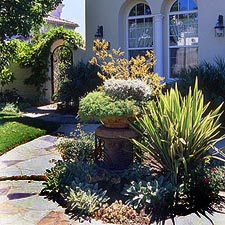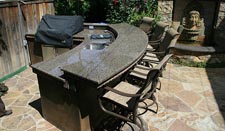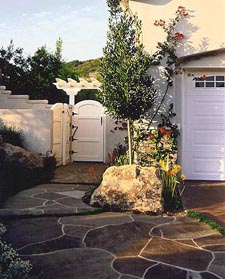 I was incredibly exasperated and highly skeptical about the increasing repair needs and escalating costs a local company quoted. In desperation, I searched through six years of emails and was rewarded when I located the number of Southern California Landscape. After speaking with Pam in teh morning, she and Javier arrived that afternoon, diagnosed the issue and fixed the problem within a few hours and at half the price; compared to the two days of attempted repair work and twice teh cost stated by the other company. It is with great pleasure that I recommend Southern California Landscape. For dependability, timeliness and superior work product, SoCalLandscape is the only one - the peace of mind is priceless.
Chris
---
Magical! That's the word that describes the feeling I got every time we light up our beautiful, newly relandscaped backyard. Thank You, Southern California Landscape, for turning our entire yard into a wonderland! Steve and I are thrilled with the results.
Cheryl and Steve Goodman
Encino, Ca.
---
Thank you, Southern California Landscape, for making our home so beautiful. We especially love our new patio with the BBQ counter, just in time for the summer!! This was a whole new experience for us and one we truly enjoyed from phase I (design plans) to completion. We are still amazed at the level of professionalism, honesty, dedication and incredible expertise you brought to our
project. Your work crew was outstanding!!!
Yolanda & Carl Shapiro
---
I just wanted to take a moment and thank you for the amazing job you are doing on our home. Your staff has been absolutely perfect. They are always so polite and very conscious of leaving the place clean when
they are done.
We have 100% confidence in all that you have done and look forward to the pleasure of recommending Southern California Landscape to everyone we know. Please never hesitate to give either of our names as a reference.
Once again - THANK YOU
M. Fiumani
Glendale, CA 91201
---
We can't say enough great things about Pam, Javier and the creativeteam at Southern California Landscape.. We had a dream and with their design build abilities and award winning creativity - Southern
California Landscape was able to turn our dreams into reality. Their flexible approach allowed us to make changes to the original concept as the project grew. They started with a small piece of the
project and I was so impressed with the genuine concern for our projectto be the best, that they did the complete job. They took ideas that we had about our landscape and made them reality. I've seen a lot of
really good landscapes, but every time I look at our finished project I am amazed at the incredible attention to detail and creativity that is built into the landscape. Their professional and friendly approach made this company a pleasure to work with. Loved their crews - they were hard working and knew their stuff, and cleaned up each day is if they were never there. By far and above there is no wonder that Southern California Landscape took 3 awards this year including First Place in the prestigious "Custom
Residential " Category in the 2005 California Landscape Contractors Association "Trophy Awards" - excellence in landscaping. - judged best in their category for residences in all of California.

Jill and Robert Crudup
---
Thanks to Javier, our property looks amazing! Javier worked with us every step of the way, and the amount of time, creativity and care that he put into our project was beyond what we had hoped for or excpected. Before we begin the project, we interviewed many landscapers, but Javier was the only one we felt confident enough to want to proceed with. Once we began, Javier continued to show his committment by spending countless hours counseling and creating with us. He was dependable and kind, and now, we practically live outside. We love it!
Julia and Eddie Pinchasi